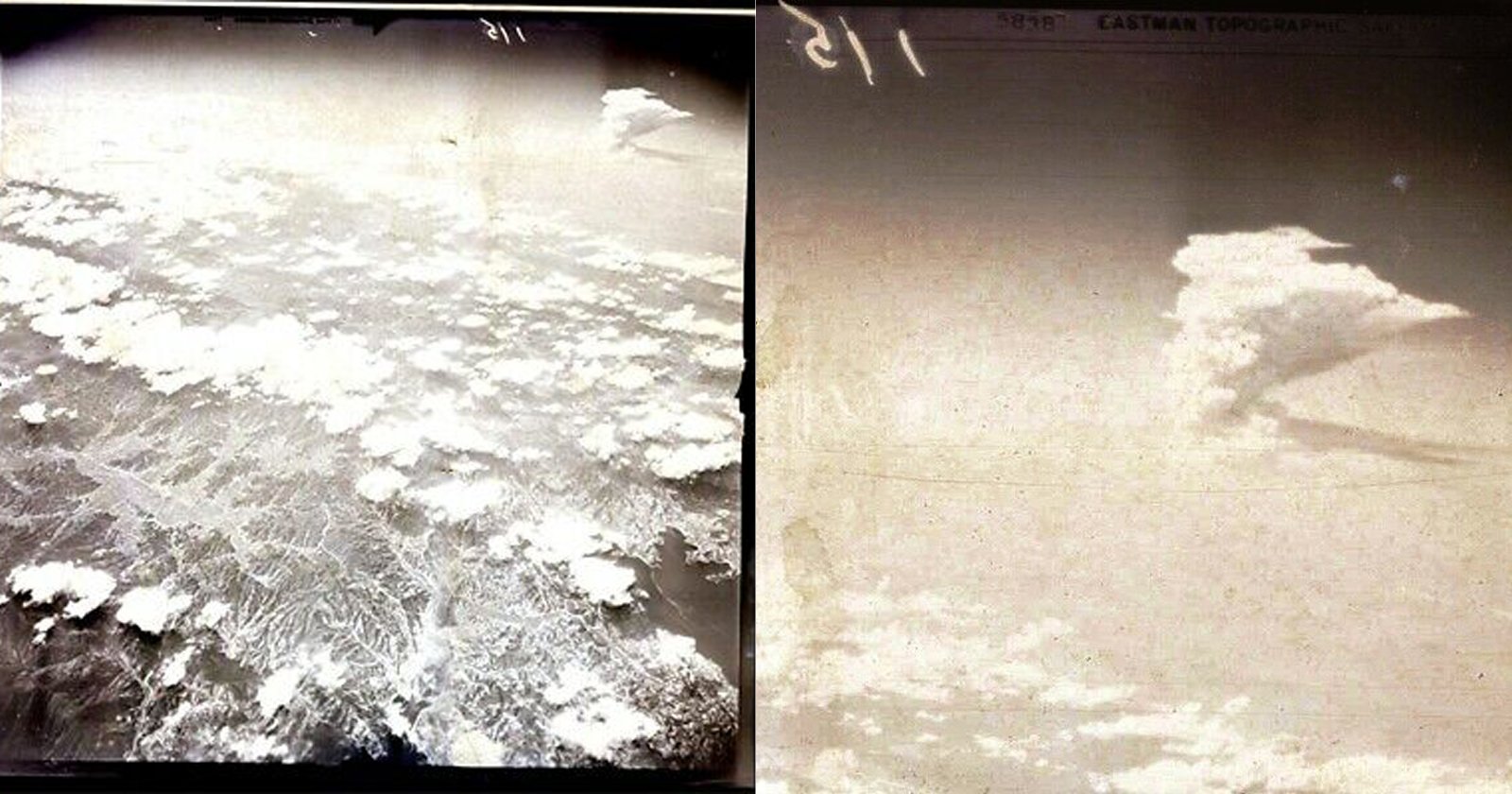 There's an unbelievable auction currently live on eBay that might rank as the most expensive item we've ever seen on the site. Uncovered by the folks over at
The Phoblographer
, the auction is offering hundreds of historic WWII prints, a Kodak Pocket camera, and an extremely rare negative of the Hiroshima bombing, all for the whopping
buy-it-now price of $2,000,000.33
.
Historic collections such as these are typically sold through one of the storied auction houses, like Sotheby's or Christie's, which is why it's so strange to see a $2,000,000 item for sale on eBay. That said, eBay seller
classicbooks
has a sparkling track record selling collectible items such as rare comics, posters, coins and even paintings. For all intents and purposes, this auction seems like the real deal.
Which brings us to the contents.
According to the auction's description, that $2M will snag you:
233 first generation silver prints, of which 37 are 8 X 10″, a Kodak camera belonging to a soldier of the 9th Photographic Technical Squadron, and the main item: a 9 X 9″ Kodak Black and White Negative depicting post bombing of Hiroshima on August 6th 1945.

The photographs were taken in Guam and Japan and developed by the "9th Photographic Technical Squadron". This unit was mostly unknown until 2016.
The main item in question is the print shown below, which was "likely made with a Fairchild K-22 aerial camera" on a "Boeing F-13A Reconnaissance Super Fortress (a modified B-29 bomber) from the 3rd Photo Reconnaissance Squadron."
The auction claims that this is "the only negative of [the] August 6th, 1945 atomic bombing ever offered for auction," writing that it was discovered "after 74 years" among the possessions of a soldier who served in the 9th Photographic Technical Squadron. According to the description, the photo was found folded with two small tears in the center, and was "gently flattened" for scanning.
Here's a scan of the photo, and a closer crop on the atomic cloud in the top right of the frame:
These highly collectible items are being kept in a bank safety deposit vault, and if you win the auction, you must "pay within 24 hours or it will be offered to the second highest bidder." You'll also need to pick up the items in person in Stamford, CT, which makes sense—if you're willing to spend 2 million dollars this collection, you're probably not going to want to risk having your items "lost in the mail."
To learn more about this lot or possibly put in an offer,
head over to eBay
. As of this writing, the auction has no end date or best offer listed… but there are 21 watchers.